Our origin story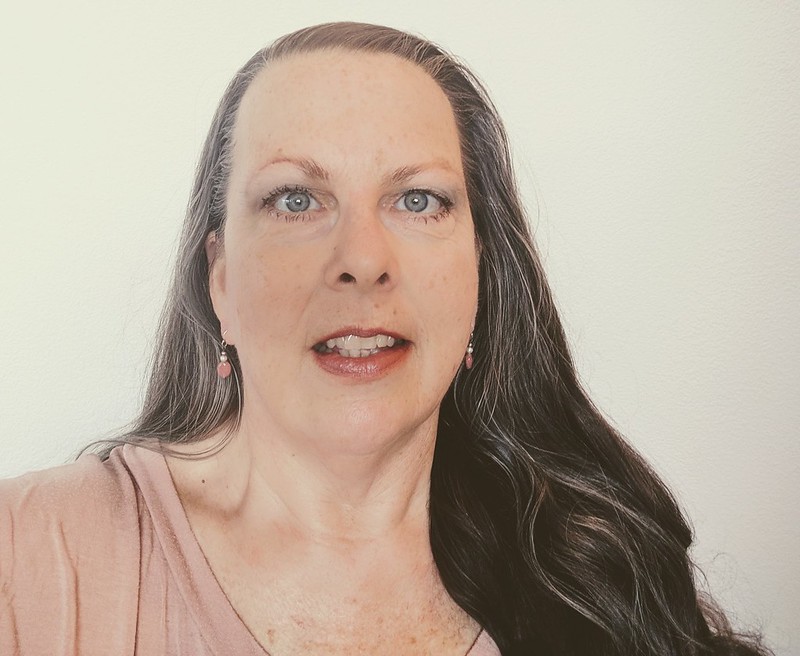 Everyone likes to know how and why we got started. What was it that ignited the Très Spa flame?
It came together in a very organic way like pieces of the great moving puzzle (we call life) falling into place and locking in one movement at a time. But coming together in ways I could have never imagined along the way. Très Spa did not evolve laterally, it's more like pulling in random bits from a life time of experiences. From bad skin conditions to blissful days spent luxuriating in some of the finest destination spas. Seasoned with a desire to make a difference in an individuals life as well as for the planet as a whole. Add to all of that a passion to create and transform, it seems pretty clear I was driven to do something.
I suppose I should say that my motivation was because I had difficult skin conditions having suffered from psoriasis and eczema my entire life. Which is true. I did suffer all my life. But that wasn't what drove me and that is not what continues to drive me now.
At the very core, I wanted to create exceptional products that anyone could use and I loved going to the Spa. So two ideas converged and I was on a mission to create personal care products that would act as catalysts of transformation for people. Life can be stressful and we can all use transforming on a pretty regular basis. Who has the time (and the money) to run to the spa every time you need transforming? I know I don't! Yet, the value of the trans-formative nature of going to a spa is priceless. So how could I get that experience packaged up for people to experience at home or whenever they may travel? It started with a bar of soap.
Making nice smelling feel good products wasn't enough. I wanted products that would serve to nourish others using only natural, sustainable plant derived ingredients. I didn't want to make an average bar of soap, I wanted to make an exceptional bar that would nurture the Mind, Body, & Spirit and I wanted it to be affordable for anyone. So that meant high end ingredients, a very long lasting product, and offered at exceptionally reasonable prices. In order to do this, I worked tirelessly to source each and every ingredient. Carefully vetting each step of the supply chain while still finding the most reasonable prices. It also meant we had to purchase the raw materials directly and create the products ourselves. Making skin care, hair care, and face care products is a joy for Très Spa and a very important part of the product as I believe intent is infused in each creation. So we keep our ingredients high end and our prices low because I believe everyone should feel cherished and special not just the wealthy. This is also why you wont see a lot of discounts and super sale prices, we are already inexpensive so why try to play that game. The main goal is that I wanted each person, regardless of who they are and what their life experience has been, to feel a compassionate embrace every time they use Très Spa products. That is my hope, that is my intent.
My company so I got to do what I wanted.
Très Spa's mission
Très Spa creates artisan handcrafted personal care that are in Harmony with Nature. From the first look, the first touch, the first aromatic note that reaches your senses you know that Très Spa products are a cut above the rest. Our inspiration comes from nature and the long history of holistic health and aromatic practices. Our approach to personal care is for the Mind, Body, & Spirit. We take great pride in crafting natural products for you and your environment using only the finest natural, organic, and wild crafted ingredients.
Très Spa products are lovingly handcrafted with intent and hand packaged in the USA.
Our logo and our name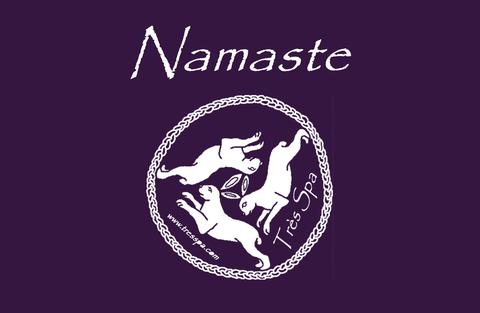 The logo is inspired by the research work put in before we ever settled on a name. Like Alice in Wonderland being led down the Rabbit hole, I was led on the journey of the Three Hares. The tale resonated with me and the significance of the symbols captivated me so I adopted them and infused them into my company identity.
The artwork was drawn by Emily Louise Foster, my mother. This was the last art she did for me before she passed away in 2008. She did get to see the very first labels printed and the early products just prior to launching the company. She added the Celtic braid as a nod to our ancestors. In a small way, she lives on in every product that is lovingly wrapped in her artistic contribution and she is now woven into the tail of the Three Hares.
The story of the name is pretty simple. Très Spa signifies that our products are spa inspired. A spa is a place of health and healing using nature. So, of course, that became the perfect name for personal care created in harmony with nature. The number three is significant. It is one of my favorite numbers. In fact I am one of three. Three sides form a triangle, the strongest of all of the geometric shapes yet it only has three sides, proving that simple really is better. Life can get pretty complicated, your skincare doesn't have to be. It all starts with a bar of exceptional soap.