Description
Très Spa Face Cleansers are our unique pure natural blend of oils and botanicals. It 's not a gel, It's not a liquid, It's a pure plant powered Organic soap in a spreadable form. They will deeply cleanse with a rich lather and scrubby bits of exfoliates while leaving your skin feeling moist and supple from the vitamin rich organic oils.
You can control the lather with the amount of water you use or they can also be used with no water at all. Simply wipe away with a moist cloth.
The Coal & Kelp facial cleanser contains Activated Charcoal from Coconut husks and Sea Kelp to exfoliate the skin and our blend of Lemon, Ginger, and Lemongrass essential oils.
This scent is strong and not for the timid but the results are well worth it. Remember, this one has sea kelp rich in minerals, but strong in ocean scent. Good for both men and women who enjoy a bold scent.
Vegan & Cruelty Free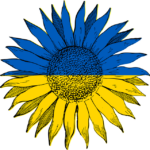 Directions: Squeeze small amount into palms. Activate with a splash of warm water to create a lush lather. Massage over skin. Rinse thoroughly. Unlike commercial products, our soaps contain no detergents, chemicals, sodium laurel sulfate, or petroleum products. Since the soap uses natural ingredients, there are no chemical additives to extend the shelf life of your soap so we recommend you use them within a year of purchasing.
Ingredients: Organic Sunflower oil from Ukraine, Organic Coconut oil, Organic Palm oil (Certified Kosher, Sustainable and Orangutan friendly through Palm Done Right), Organic Castor oil, Organic Glycerin, essential oils of Lemon, Lemongrass, Ginger, Sea Kelp, Activated Charcoal