Description
The Très Spa Soap Sampler is choc full of guest size bars of our signature organic soaps. Trying to decide which soap to give as a gift, don't worry we took the guess work out for you! This variety gift is sure to please just about anyone on your gift giving list and for any occasion.
Vegan & Cruelty Free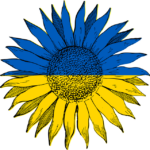 Contains: Organic Sunflower oil from Ukraine, Organic Coconut oil, Organic Palm oil (Certified Kosher, Sustainable and Orangutan friendly through Palm Done Right), Organic Castor oil with the essential oils.
All of our artisan soaps are hand crafted using the cold process method and poured into our handmade custom molds. Each one of the ingredients is carefully selected and chosen for their superior quality. The oils are cold pressed which allows them to retain their natural nutrients to support healthy skin The lather is a rich and creamy foam that rinses clean leaving your skin feeling soft and moist.
We use a variety of natural exfoliates such as small seeds, oatmeal, kelp, and wild crafted herbs. When color is added we use clays, pigments, micas, or botanical products just like what is used in mineral makeup.
Unlike commercial products, our soaps contain no detergents, chemicals, sodium laurel sulfate, or petroleum products. Since the soap uses natural ingredients, there are no chemical additives to extend the shelf life of your soap so we recommend you use them within a year of purchasing. Other care of your handcrafted natural soaps: Allow your soap to dry between uses. Use a soap dish that drains well.