My favorite treatment room in the spa is the steam room. I always love to get to the spa earlier than my massage appointment so I can bounce between the sauna and the steam room. If you have ever spent any time in one, then you know the way it makes you feel. Some benefits of steaming are increases in circulation, removes toxins below the surface, relaxes the muscles, relieves stiff joints, releases stress, and opens sinuses. And the benefits of steaming extend to our entire body.
You don't have to have a special room built or invest in expensive equipment to be able to experience your own mini steam treatment at home. All you need is a little heat and a little ingenuity!
Face Steam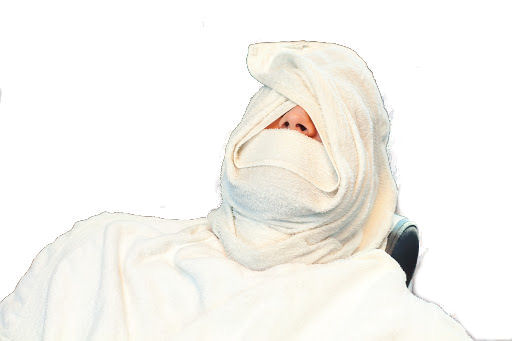 Time needed: 25 minutes
A little steam action may be just what you need to help open those pores and soften any trapped debris. It's also a great way to relax and unwind with some aroma therapy. There are a couple of different techniques you could use to do this. Steam bowl or Towel wrap. Both work well.
Gather up the tools you will need

All you need is warm to hot water, clean towels – I like tea sized or super soft washcloths for wrapping my face, and a bowl big enough to either soak your tea size towels in or hold your face over for steaming.
Do you want to add aroma therapy to your steam? Here is where you can really have some fun! What about adding some essential oils or botanical plant matter to your steam.

Boil water

Here is where you can really have some fun! What about adding some essential oils or botanical plant matter to your steam? Why have just plain water when you can spruce it up a bit, maybe even with a bit of Spruce! Place a couple of drops of essential oils or about a 1/4 to 1/2 a cup of plant material in a bowl and pour in the boiling water.



Wrap or Hover Choose one

If you decide to Wrap – simply submerge your towels in the herb infused water to soak it through. Wring out excess water, now lay back and wrap the towel around your face. I also like to drape my neck and décolleté. If your towels get cold or you want more time, you can reheat them in the microwave.
If you decide to Hover – Please make sure to close your eyes before you hover over the bowl! While the steam is rising, hover your face over the bowl and cover your head with a towel big enough to create a tent over you and the bowl, trapping the steam inside.

Rest for 20 minutes

It takes a little bit of time for the steam to soften your skin so spend at least 20 minutes steaming. Once you are done, you could follow with a cooling mist or simply moisturize.
Hair Steam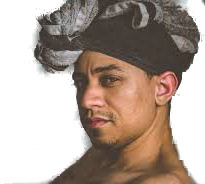 Lock in hydration with a little steam action. A good steam will amplify your deep condition and help you support soft strong hair. Steam heat also can help with scalp circulation and encourage growth. If you have damaged hair or scalp, you may want to try this once a week but no more than two times. Too much water can actually dilute your natural defenses and turn around to weaken your hair. It's a good example of too much of a good thing is not so good.
Time needed:15 to 30 minutes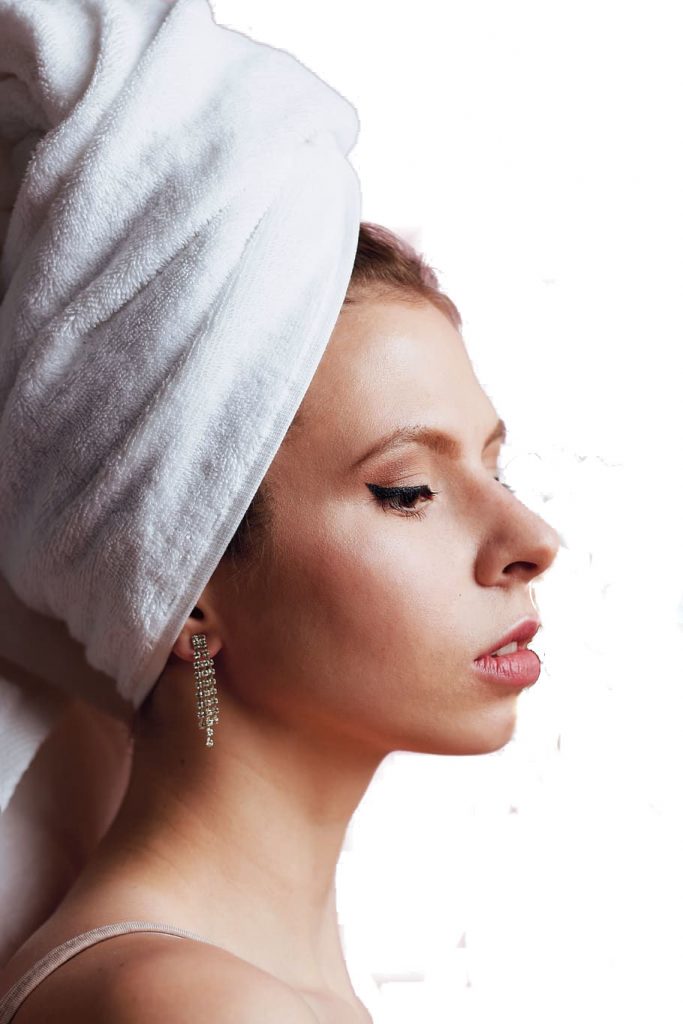 Start with moist hair – Steam comes for heat and water so you'll want to start with damp hair. For a water steam, either wash your hair with our Organic Shampoo or dampen your hair with one of our planet friendly Hair Hydros.
Add Botanical Power – Mask, Oil, or Infusion. Coat your hair with the nourishment of your choice from root to tip.
Cap it to activate – In order to create heat you need to wrap or cap your hair under some form of protection that will allow heat to build a little. Personally I like towels when my hair is short because they still let air in and out but you could use a shower cap. This is what I use under the towel when my hair is long. It's the only way to make sure the heat and the treatment gets to all of my hair.
Steam it – 20 minutes is all you really need for all the magic to happen. A little more or a little less is fine.
Unwrap – Unwrap your steam treatment and either rinse out or wash out the mask, oil, gel or botanical. If you opted for a water only infused steam treatment then you really do not need to wash it out. In fact you can just dry your hair, style it and go.
Body Steam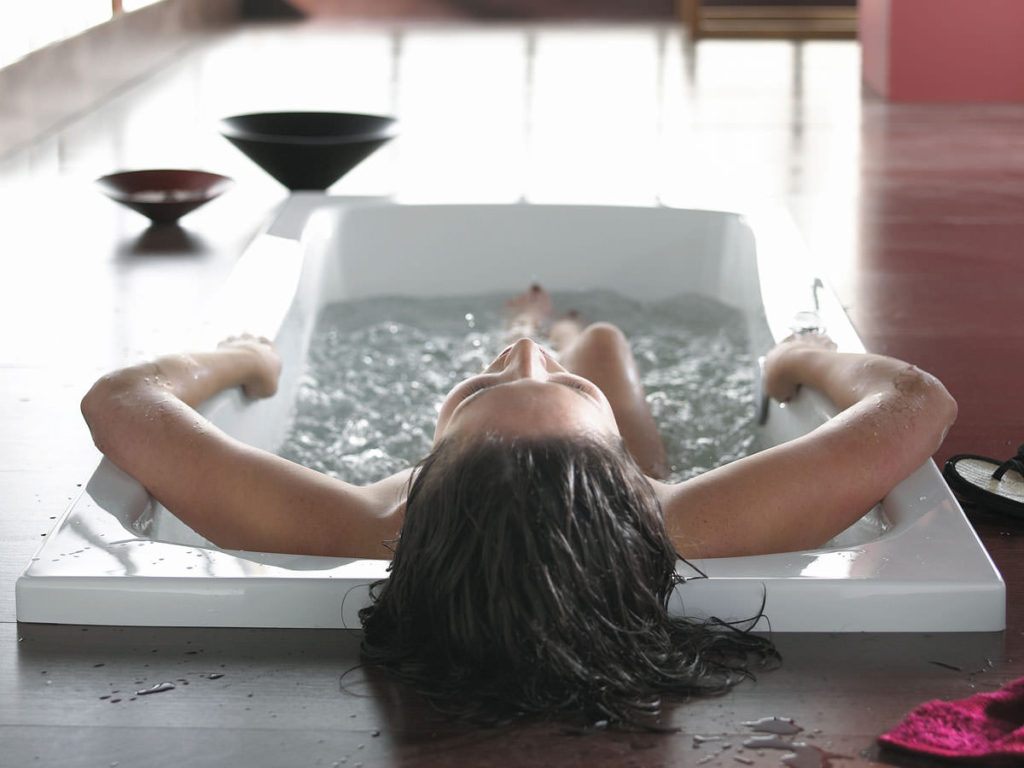 It's hard to replicate the steam room at home, even harder to replicate a sauna. My recommendation is to head out to the spa for this. You can always purchase a day pass to just use the facilities. Some of the most common benefits of steam rooms are reduces stress, relaxes muscles, improved circulation which reduces blood pressure, helps purge toxins, and softens skin which helps the skin repair itself naturally. Turns out, there are some things you can do at home that emulate the benefits of a sauna.
Personally I found that there is nothing better than a lovely shower or a scrumptious bath to make me feel amazing inside and out. I have tried several of the at home treatments and I have found nothing better than a simple bath with Très Spa tub treats or a soothing shower with an organic soap and an added bonus of one of our amazing body scrubs.
Steamy Shower – The easiest and least time consuming of any of the at home sauna solutions is the shower. To make it even more spa quality and to make you feel like you are at the sauna, I recommend you use the Invigorate Aromatic mist to add the opening aromatic essential oils, alternatively you could use one of the fizzes as a shower fizz. Just remember to step carefully as it may make the shower floor slippery. To use the mist, simply spray a washcloth and hang it in the shower where the heat and steam can get to it but it is safe from the water stream. You don't want to wash it down the drain. You could also spray the shower curtain.
Steam Bath– This is my favorite treat. A nice long warm bath with aroma therapy works wonders for you Mind, Body, & Spirit. Start out with a bath that is as hot as you can handle since you want to be able to stretch out and relax for 20 minutes. I add the milk bath for the essential fats in the coconut milk and the minerals in the salts for skin nourishment, detoxification, and muscle relaxation. I use the bath fizzies for additional minerals, skin softening, and aroma therapy. I really doesn't get any better than this! You can find all of the ones I use in our bath collections line.
Sauna Suit – These are suits you wear. There are a couple of types out there. One looks like silver jogging suits with elastic cuffs so the only parts that stick out are your feet and hands and your head and neck. The other is made of neoprene. They work by trapping in heat causing you to sweat and simulating a steam sauna. Typically used to reduce but what you really lose is just water. The benefit for the skin is the same as spending time in the spa. These suits can be used over and over again as they are easy enough to wash. This is what I use when I want to do a herbal body mask.
Wraps – These are isolation or full body wraps that people may use to target a specific area of the body. Typically used to reduce but what you really lose is just water. A full body mineral wrap is an amazing treatment you can get at a spa but not one easy to replicate at home. It involves covering your body head to toe in a body mask then covering that with a wrap. I've had treatments that used warm wet organic cotton and ones where they used something like a saran wrap (not very planet friendly). Both work but I have never tried to even try to attempt this on my own. I save this treatment for a visit to the spa. You could do it, but why bother? Why not just indulge yourself with a spa day?!