Description
Dew of the Sea
It was said that garlands of rosemary were draped around Aphrodite when she rose from the sea. Rosemary and Lavender combine to make a truly amazing aroma in the Très Spa Bonny Blue Soap.
This natural soap tends to be preferred by both men and women who enjoy a herbaceous and woodsy floral note.
Vegan & Cruelty Free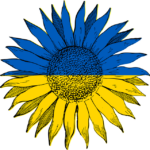 Contains: Organic Sunflower oil from Ukraine, Organic Coconut oil, Organic Palm oil, (Certified Kosher, Sustainable and Orangutan friendly through Palm Done Right), Organic Castor oil, with the essential oil Rosemary and Lavender oils.