Description
Bring a little sunshine to your shower!
No matter what the weather is outside or what kind of mood you are in, it's hard not to smile when you use Très Spa's Awaken soap. As the bar gently glides across your skin, the aroma of fresh fruit and sparkling mint fill your senses with joy. So if you want to bring a little sunshine to your shower, grab yourself one of these little treasures.
The top layer of this bar has the soft petals of the Calendula flower that give you an extra deep cleansing.
This scent is good for all ages and is a favorite of both men and women who enjoy the fresh aroma of citrus.
Vegan & Cruelty Free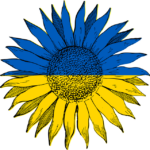 Contains: Organic Sunflower oil from Ukraine, Organic Coconut oil, Organic Palm oil (Certified Kosher, Sustainable and Orangutan friendly through Palm Done Right), Organic Castor oil, with the essential oils Orange, Pink Grapefruit, Spearmint, Bergamot, Clove.