Description
Where the Field greats the Forest.
Close your eyes. Imagine yourself walking along a dewy forest path somewhere in the Pacific Northwest. An ancient forest filled with pines and firs standing tall and strong. Suddenly a clearing comes and the gentle giants are greeted by a field of wild lavender. Encouraged by the Suns kiss, the aromatics rise up and dance upon the soft breeze. Inhale and let this ancient stand of trees protect and ground you as the soft crisp floral notes raise you up.
Now open your eyes. You are in your shower with your Très Spa Harmony Soap. As the bar gently glides across your skin, the fresh woody aroma gently works on your mind and spirit to impart Harmony & Balance.
This scent is good for both men and women who enjoy forest scents with crisp herbaceous floral notes.
Vegan & Cruelty Free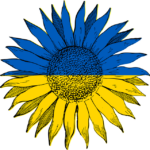 Contains: Organic Sunflower oil from Ukraine, Organic Coconut oil, Organic Palm oil, (Certified Kosher, Sustainable and Orangutan friendly through Palm Done Right)), Organic Castor oil, with the essential oil blend of Pine, Fir, and Lavender.