Description
Patchouli, pure and simple!
A gift from the Orient. The scent is both earthy and warm. While Patchouli is often associated with counter cultures of the 60's, you should know that this Essential oil has a reputation for helping with problem skin conditions.
The rich creamy lather of this soap washes away the dirt while the organic seed meats give your skin that extra scrub you deserve.
This scent is favored by both men and women who like earthy aromas. If you like the scent of Patchouli, you will love this one.
Vegan & Cruelty Free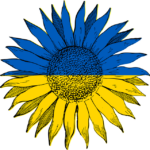 Contains: Organic Sunflower oil from Ukraine, Organic Coconut oil, Organic Palm oil, (Certified Kosher, Sustainable and Orangutan friendly through Palm Done Right), Organic Castor oil, with the essential oil of  Patchouli.