Description
The scent is pure bliss! The perfect blend of cool crisp mints that cause an explosion in the shower. It fills the room with the effervescence clarifying the air and clearing your mind.  Cool, crisp, and invigorating.
Vegan & Cruelty Free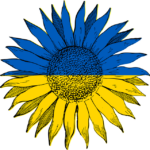 Contains: Organic Sunflower oil from Ukraine, Organic Coconut oil, Organic Palm oil, (Certified Kosher, Sustainable and Orangutan friendly through Palm Done Right)), Organic Castor oil, with the essential oil of Peppermint and Spearmint.