Description
Enjoy the Spa sensation everyday!
You know that impression when you first walk into a really good spa or sauna? You breath in deep and as the scent fills you, your mind clears. Suddenly you feel peaceful and content. Now you can enjoy that feeling everyday in your own shower. The Très Spa synergy blend of rosemary, eucalyptus, and peppermint essential oils are sure to open up your sinus and clear your mind. So grab your bar and wash away the dirt with our rich lather while you treat your other senses to a truly stimulating consciousness.
This scent is favored by both men and women who like a stimulating scent that opens up the sinuses.
Vegan & Cruelty Free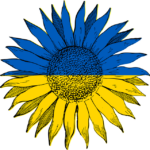 Contains: Organic Sunflower oil from Ukraine, Organic Coconut oil, Organic Palm oil (Certified Kosher, Sustainable and Orangutan friendly through Palm Done Right), Organic Castor oil, with the essential oil blend of Rosemary, Eucalyptus, and Peppermint.