Description
Vegan Coconut Milk Bar
The Très Spa Naked soap is a tribute to the simple old fashioned natural soap bar. But don't let the simplicity fool you, this little bar packs quite a lot! This elegantly simple bar has the added benefit of Coconut milk which is excellent for helping the skin maintain a soft, supple, and radiant complexion.
This soap, combining the power of milk and oatmeal, makes it an excellent bar to use as a face cleanser.
The top of this bar is decorated with oats and the entire bar contains a finely ground oatmeal throughout for exfoliation.
This natural soap is excellent for all ages and any skin type. Especially for those who may be sensitive to scents of any kind. The natural aroma comes from the milk, oils, and oats.
Vegan & Cruelty Free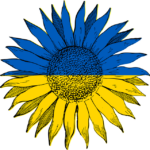 Contains: Organic Sunflower oil from Ukraine, Organic Coconut oil, Organic Palm oil, (Certified Kosher, Sustainable and Orangutan friendly through Palm Done Right), Organic Castor oil. The exfoliation comes from Organic oatmeal through the bar