Description
Daybreak in the Desert!
As the sun kisses the earth good morning, let this synergy blend wash over you and lift your spirits. Feeling energized and ready for the day ahead. This synergy blend is Uplifting & Energizing'
This scent is favored by both men and women who like earthy aromas mixed with citrus.
Vegan & Cruelty Free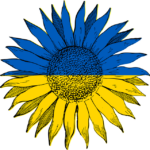 Contains: Organic Sunflower oil from Ukraine, Organic Coconut oil, Organic Palm oil, (Certified Kosher, Sustainable and Orangutan friendly through Palm Done Right), Organic Castor oil, with the essential oil blend of Orange, Bergamot, and Patchouli.