Description
We all need a little Sanctuary from time to time.
A time to reflect, and enjoy a little piece and quiet. A person's home is their castle, their refuge from the outside world. A place where you can completely relax and unwind. Très Spa's Sanctuary soap combines two of the most popular scents Aroma therapists recommend for tranquility; Lavender and Chamomile. As the bar gently glides across your skin, the fresh woody aroma gently works on your mind and spirit to impart calmness and tranquility.
So if you are one of those who enjoys this complex scent, then fortify your personal fortress with plenty bars of Sanctuary soap.
This scent is good for all ages and is a favorite of both men and women who enjoy the scent of fresh Lavender. Since we use a Spanish Lavender, the scent carries more wood tones than the sweet notes of other Lavender.
Vegan & Cruelty Free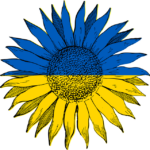 Contains: Organic Sunflower oil from Ukraine, Organic Coconut oil, Organic Palm oil (Certified Kosher, Sustainable and Orangutan friendly through Palm Done Right), Organic Castor oil, with the essential oil blend of Lavender and Chamomile.