Description
Embrace your inner hippie!
Let the thick forest scent of this bar transport you to a rich lush forest, green with life and fresh as dew in the dawn of a new day. The Très Spa synergy blend of woody essential oils took inspiration from the ancient Redwood Forests of the Pacific North West.
This scent is favored by both men and women who like earthy aromas and those who like spice. Especially if you like the scent of Patchouli.
Vegan & Cruelty Free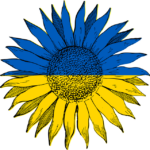 Contains: Organic Sunflower oil from Ukraine, Organic Coconut oil, Organic Palm oil, (Certified Kosher, Sustainable and Orangutan friendly through Palm Done Right), Organic Castor oil, with the essential oil blend of Pine, Patchouli, Douglas Fir, and Cedarwood.