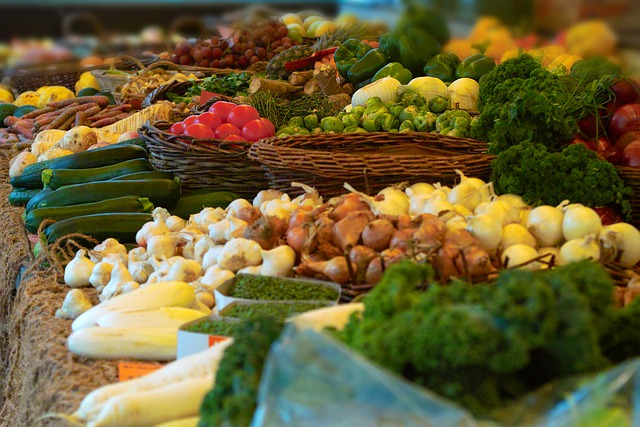 Hair is the fastest growing tissue the body produces so it deserves all your best efforts to encourage strong regeneration. Many people focus on what they put on their hair to solve challenges. They miss the most important step and that is to start from the beginning. For healthy hair, you start with the root, deep in the dermis of the scalp. The only way, or I should say, the best way to get to the root is to be intentional with the food you eat.
The best way to support strong healthy vibrant hair is with what you nourish your body with. These whole foods are packed with nutrients that have been known to be particularly beneficial for vibrant strong hair. Your body will extract the nutrients it desperately needs as long as you are supplying the raw material in whole plant foods.
Iron – If you really want to get to the root, you can't beet getting to the very blood that supplies oxygen to the root of the hair follicle. Iron improves circulation thereby improving oxygen delivery to encourage hair growth.
Spinach
Legumes – beans, lentils, chickpeas, peas, and soybeans
Pumpkin Seeds
Quinoa
Broccoli
Dark Chocolate
Apricot
White Mushroom
Leeks
Acorn Squash
Cashew
Omega 3 – An anti-inflammatory that promotes healthy shine and opens hair follicles to encourages hair growth.
Flax seed
Chia Seeds
Hemp Seeds
Walnuts
Soybeans
Seaweed, nori, spirulina, chlorella, and other algae
Brussels Sprouts
Kale
Purslane
Vitamin A – Vitamin A is the growth vitamin. It also helps the sebaceous glands create sebum to moisturizer the scalp and the hair follicle.
Orange and yellow vegetables and fruits
Sweet Potato
Carrots
Black Eyed Peas
Spinach
Broccoli
Mango
Red Bell Pepper
Cantaloupe
Apricots
Pumpkin
Butternut Squash
Pink Grapefruit
Vitamin B – For B-12, you need to take a supplement pill. Also known as biotin, vitamin B is best known for hair growth.
Leafy greens like Spinach, Collard greens, Turnip greens, Romaine lettuce
Legumes like Black beans, Chickpeas, Green Peas, Kidney beans, Lentils, Pinto beans
Sunflower seeds
Oranges
Whole Grains
Sweet Potato
Banana
Lentils
Carrot
Almond
Avocado
Vitamin C – The powerhouse antioxidant that is crucial for regeneration and to protect against free radicals. It is a keystone in your body's ability to create collagen. It also helps the body to absorb Iron, a necessary mineral for hair growth.
Spinach, Kale, Mustard Greens,
Broccoli
Cauliflower
Pumpkin
Guava
Citrus fruits
Strawberry
Guava
Sweet and White Potatoes
Tomatoes
Bell Peppers
Brussels Sprouts
Rose hips
Kiwis
Vitamin E – Repair and restore scalp as well as strong antioxidant that helps you maintain sturdy hair growth.
Sunflower Seeds
Almonds
Avocados
Spinach
Butternut Squash
Kiwifruit
Broccoli
Swiss Chard
Beet Greens
Olive
Wheat germ
Pine nuts
Mango
Turnip greens
Zinc – Supports hair growth and repair. It also helps keep the sebaceous glands functioning at peak performance.
Pumpkin Seeds
Legumes – beans, lentils, chickpeas, peas, and soybeans
Hemp Seeds
Squash
Sesame seeds
Pine nuts
Peanuts
Cashews
Almonds
Whole grains – wheat, quinoa, rice, and oats
Dark Chocolate